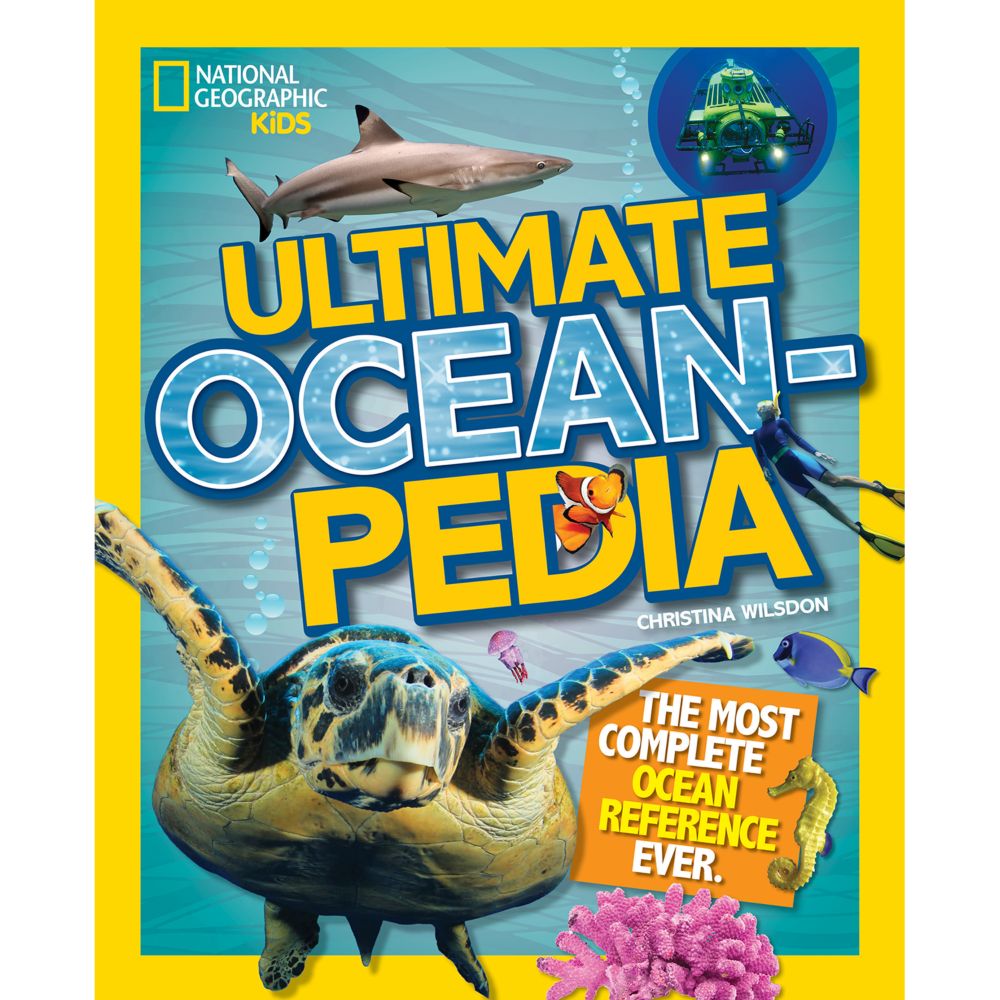 Ultimate Oceanpedia
written by Christina Wilsdon
2016 (National Geographic Kids)
Source: Review copy provided by the publisher
Close your eyes and imagine that you are deep in the sea. It is dark and cold, and you hear the sound of whales coming from miles away. 

Chapters: Oceans, Ocean Life, Ocean in Motion, Wild Weather, Underwater Exploration, Along the Coast, When People and Oceans Meet

Dear Ultimate Oceanpedia,
You complete me. You took me on a trip to all of the oceans, introducing me to wild places like the Seychelles Islands which are made of granite. I met your wild friends, such as the Bathykorus Bouilloni or as you lovingly called it, the Darth Vader jellyfish since it has the helmet look of the bad man from space. You had me at the detailed diagram on page 41 that shows the layers of the ocean. In the Midnight Zone, you told me that only the female anglerfish has the lighted lure on its head and beard to go with it. Why use a razor to shave when you have razor sharp teeth? I felt a wave of emotion in Chapter 3 as you explained how waves work and the powerful energy that they contain. I learned about Mont-Saint-Michel, which is an island off the coast of France. Or is it? Depends on the tides as they go back and forth, covering and exposing a land bridge that connects the island to the coast.
Show me the ocean!! And you did, with beautiful photographs and diagrams that explain what goes on underneath. Continents shifting and tsunamis blitzing. A mountain range that is almost nine times longer than the above ground Andes Mountains of South America. Around twenty thousand underwater volcanoes exist, but we are just learning about many of them so that number will increase. Our journey finishes with brave explorers combing the depths of the ocean and other scientists who are fighting to keep our seas in good shape. You leave with good advice about how I can care for our saltwater superstars.
Thank you for taking me around the seven seas and back again.
Yours Truly,
The Reader